Donation Center
Our Donation Center serves as the organizational hub for all donated and repurposed items. Items are sorted daily and designated for sale in one of the Mission's two Thrifty Shopper retail stores.
The Donation Center accepts donations of gently used clothing, furniture and small household items.
Donation Center
2064 West 16th Street, Erie (just East of Pittsburgh Ave.)
814-454-6212
Monday – Friday
8:30 a.m. – 4:30 p.m.

Saturday
10:00 a.m - 2:00 p.m.


Schedule a Donation Pick Up
814-454-6212
Monday – Friday
10:00 a.m. – 12:00 p.m.
1:00 p.m. – 3:00 p.m.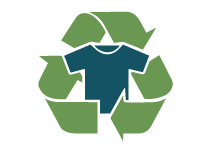 Clothing that can't be sold in our Thrifty Shopper Stores or given away through our Family Care Center is baled in our facility and shipped to third-world countries. The money from baling directly supports the programs of the Mission.