Since the Mission opened its doors in 1911, it has given hope, recovery, and opportunity to thousands of our community's most vulnerable men, women, and families.
To effectively meet both the immediate and long-term challenges of those we serve, the Erie City Mission has five core programs that focus on both intervention and prevention needs. Our intervention programs include an emergency men's shelter, long-term addictions recovery for men and women, and hunger relief through free meals. Our prevention program, Urban University, offers educational, leadership, and career exploratory opportunities to inner-city youth.
---
Our Mission — Restoring Hope, Transforming Lives
---
A MEMBER OF THE CITYGATE NETWORK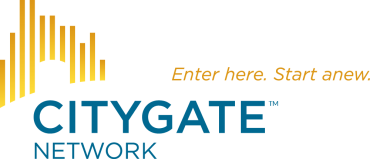 The Mission is part of a national group of 275 Missions within the "Citygate Network." Rescue missions, unlike government entities, can focus on local needs without a community-wide consensus to begin their work. Membership provides access to a variety of networking and professional resources, and collaboration with other rescue missions throughout the nation.
Our Vision:
Cultivating a Community of New Life;
Breaking the Cycle of Hopelessness;
Building the Kingdom of God!
Our Values:
Rooted in Jesus Christ
We go the second mile
We lay down our stones
In the City, for the City
We run to Win the prize