Our Impact on Our City
For every 100 residents in Erie 26 are living in need. We work to restore lost hope and change the lives of those in our city.
A light in the darkness
You see the struggle everywhere.
Poverty, hunger, unemployment, homelessness, abuse, social disadvantage, dysfunctional family life, mental illness, intellectual disability, drug and alcohol addiction, prison, illiteracy and prejudice.
We are light in the darkness, a safe haven from the storms of life.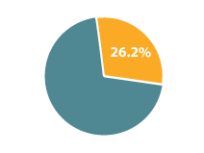 Poverty Level
26.2% of Erie residents live at or below the poverty level.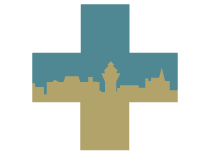 Second Most Impoverished City in PA
The City of Erie is home to the poorest zip code in Pennsylvania - 16501. The Erie City Mission, located in the 16501 zip code, exists to eliminate poverty in our city through its programs and services that reach the poor.
Meals Prepared and Served
105,089 — the approximate number of meals prepared and served through the Erie City Mission's Public Meal Program. For many the free public meal program serves as their main source of nutrition.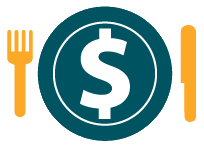 Average Cost Spent on a Meal
The average cost spent on a meal by the food secure is $3.13. It costs the Erie City Mission $3.60 to provide a hot nutritious bagged lunch to the food insecure of our city.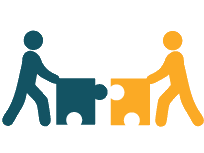 Company Parterships
Many companies throughout the Erie region partner with the Mission kitchen to help provide the public lunch daily, including: Bob Evans; Cheddar's; Chick-fil-A; Co-Op; Coke; Country Fair; Curtze; Eat'n Park Hospitality Group; Giant Eagle; Little Caesars; Maplevale; Meadow Brook; Mighty Fine Donuts; Outback; Red Lobster; Sheetz; Tim Hortons; Walker's Christmas Tree Farm; Wegmans
Emergency Men's Shelter
10,300 — the approximate number of bed nights for the homeless through our Samaritan Care, emergency men's shelter.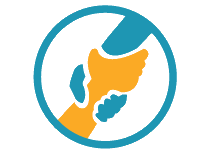 Combating the Root Causes
While the Erie City Mission meets the immediate need of each individual, it is also committed to combating the root causes of chronic homelessness through education, 12-step programs and spiritual mentorship.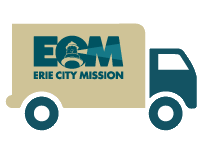 Erie City Mission Trucks Run 40 Pick-ups Per Week
Traveling as far as Girard, Waterford, Cambridge Springs and North East for donations. Items donated through our Donation Center are distributed to between our 2 thrift stores and sold at a reasonable cost or given away to those in need.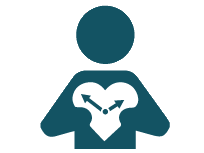 Service Hours Clocked by Volunteers
9,056 hours — the approximate number of services hours clocked by Erie City Mission volunteers. The value of these hours equate to over $425,000 in savings.