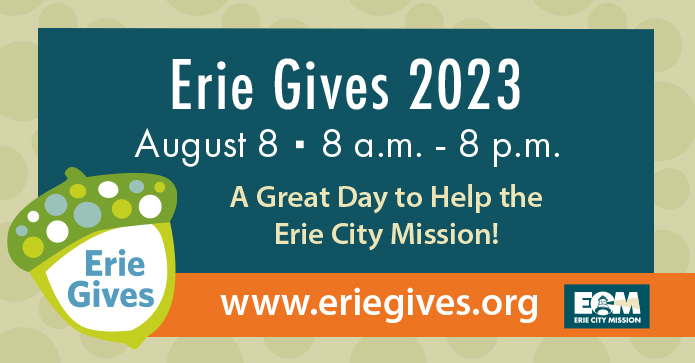 Erie Gives 2023
Tuesday, Aug. 08 @ 8:00 am
---
A Great Day to Help your Erie City Mission!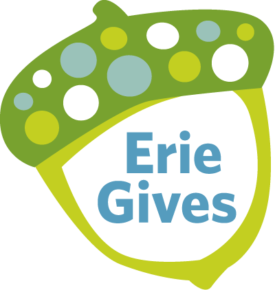 The biggest giving day in Erie is almost here, and the Erie City Mission is excited to once again join the list of nonprofits participating in this 12-hour online giving event.

The 13th annual Erie Gives Day is scheduled for Tuesday, August 8, 2023 between 8 a.m. and 8 p.m. On this day only, the Erie Community Foundation and its sponsors will add additional dollars--Bonus Bucks--to each donation that is made to the Erie City Mission when donated through the Erie Gives website.
Mark your calendars for Tuesday, August 8 and donate $25 or more to the Erie City Mission at www.eriegives.org!
Erie City Mission, Development Staff will be available to assist anyone in making their donation during this event. Contact our Main Office at 814/452-4421. We "thank you" in advance for all of the support, time and contributions to the Erie City Mission.
---
Because you give, the Mission continues to cultivate a community of new life, break the cycle of hopelessness and build the kingdom of God
---
Donate By Check!
Donors can make their Erie Gives contributions by check starting June 19th.
- Checks MUST be made out to the Erie Community Foundation.
- Checks MUST be accompanied by the Erie Gives Check Contribution Form attached below.
- Checks MUST be delivered to the Erie Community Foundation no later than Tuesday, August 8.
- Check donations MUST have the minimum donation of $25 per organization
Mail Check(s) with form to: 459 West 6th Street, Erie, 16507
---